Physical Disability Care & Support
Our support for those living with physical disabilities makes things a little easier
We provide support to adults and older adults who have physical disabilities. Our staff are trained in various aspects of care to support Clients with chronic conditions such as Parkinson's Disease, Diabetes, Epilepsy, Stroke, Chronic Obstructive Pulmonary Disease and can also assist with Catheter Care. We provide the care and support necessary allowing you time and peace of mind.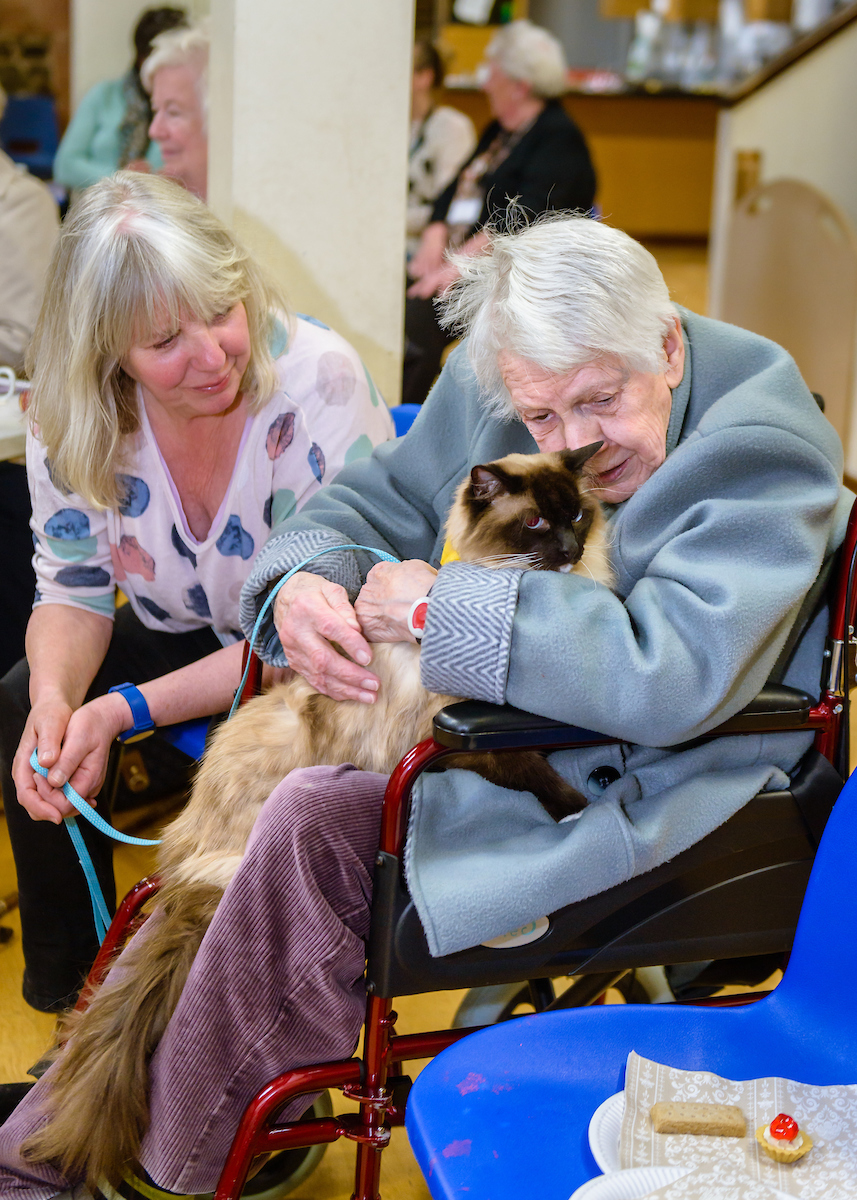 How We Tailor Our Support for the Physically disabled
We work with a local company who provide transport for wheelchair users allowing greater freedom for trips out. We can support you or your loved ones with visits to the local garden centre, supermarket, café or somewhere further afield.
Our services are provided with Dignity and Respect
We are mindful of the challenges that physical disabilities can bring. Our staff provide support in a way that is respectful whilst ensuring individual needs are met.
Support for your daily needs as well as external activities
We can provide support with daily needs such as personal care and household tasks and can also support out-with the home environment. Shopping trips, going out for a coffee, visits to local attractions, bowling or the cinema, we are here to help ensure you enjoy the things that matter to you most.
Our staff are qualified and experienced nurses
Our staff have backgrounds in care and support, many of whom have worked in community and ward-based care in various levels of nursing including mental health, and occupational therapy. Each team member brings with them knowledge and experience of delivering person centred care.
Our care services have been recognised for quality
As a Care Inspectorate Registered company, we are regulated and inspected to ensure that the quality of care and support we provide is safe, of high quality and meets your needs, rights and choices. We have received consistently high ratings from our annual inspections and regularly receive excellent feedback from our Clients and family members on the support provided.

"Trust, understanding, the ability to care sensitively for someone living with dementia, patience and respect' were some of the priorities when searching for someone as a companion for my Husband – in other words, 'a friend'. My Husband is excited when his friend visits and I can leave them knowing he is in safe hands and will enjoy the time they spend together."
Wife of Client
Kelso
"Flexible Respite are caring, respectful and I would recommend them to anyone with a relative or friend that needs support. Or carers have become part of our family and are much appreciated."
Personal Friend to Clients
Lauder
"I am very satisfied with all my personal care, especially the friendly, personal attention of Alison. Many thanks you are a god send"
Client
Clovenfords
"Flexible Respite did exactly what it says on the tin, gave me and my family respite through a difficult period dealing with our mother who has dementia. The carers were kind and professional at all times often going above and beyond their roles to provide our mother with days out and additional activities. We would like to thank Alison and her team for their dedication and wish Flexible Respite the very best success for the future"
Son of Client
Peebles
Interested in Physical Disability Support?