At Flexible Respite our services support people in a way that maintains dignity and respect.
Take the first step towards securing peace of mind; call 01896 757007, or fill in the form below
Welcome to Flexible Respite
"Care when you need it"
Formed in 2015 we are a reputable, local family run business.  Registered with and highly rated by the Care Inspectorate we provide quality, cost effective and flexible care and support services to adults and older adults and short-term respite to care givers across the Scottish Borders.
Whether the need is for companionship and social support, assistance with daily living tasks or personal care we are on hand to help.  With Flexible Respite you can be assured of a professional, quality service delivered by skilled and experienced staff.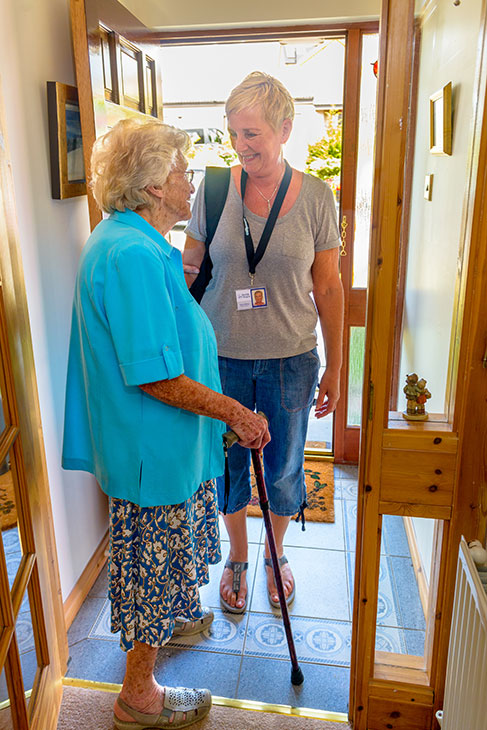 Our Services
We understand that finding the right care and support for you or loved ones that can be tailored to your needs and circumstances is critical in securing peace of mind.
At Flexible Respite we do just that.  Our non-emergency service allows you to determine what support is needed at the times when you need it. Caring for others in a way we wish to be cared for ourselves, we offer compassion, empathy, professionalism and most of all time and peace of mind.
Whether your need is for a short term or "one off" period of support or a longer-term daily or weekly arrangement we are on hand to help. We offer a minimum of a two-hour service per visit, which allows time to build supportive relationships and deliver the quality of care and companionship which is needed.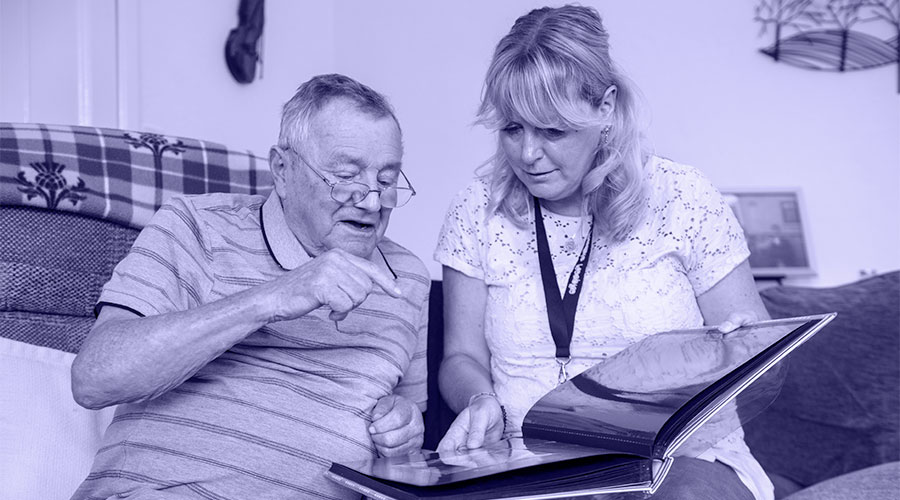 Short Term Care
Our short- term care arrangements provide you with the support you need at the times that matter to you most.
During holidays and short breaks, outings or other one off events, you can be assured that our staff will deliver the quality of care and support in the short time that it may be needed.
Long Term Care
Our long- term care arrangements provide continuity and peace of mind where more regular and ongoing support is needed.
We offer support either in home or out in the community or to those living in care homes or ward based environments.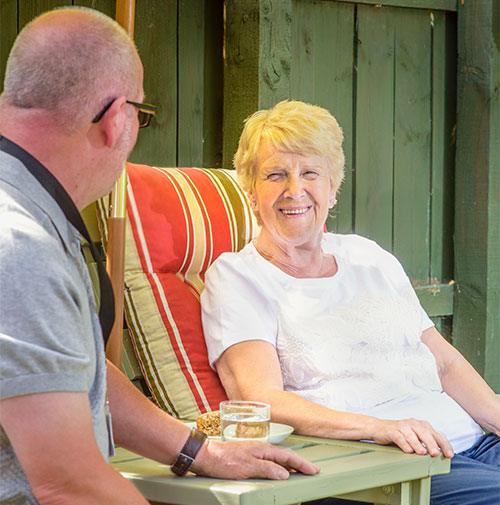 We tailor our support services around your needs. Tell us how we can make your life easier
Your needs are our priority. We listen carefully to your circumstances and the support you are looking for and discuss ways in which we can help. Read more about our service from the words of our customers below.
"Trust, understanding, the ability to care sensitively for someone living with dementia, patience and respect' were some of the priorities when searching for someone as a companion for my Husband – in other words, 'a friend'.
My Husband is excited when his friend visits and I can leave them knowing he is in safe hands and will enjoy the time they spend together."
Wife of Client
Kelso
"Flexible Respite are caring, respectful and I would recommend them to anyone with a relative or friend that needs support.
Our carers have become part of our family and are much appreciated."
Personal Friend to Clients
Lauder
"I am very satisfied with all my personal care, especially the friendly, personal attention of Alison. Many thanks you are a god send"
Client
Clovenfords
"I much appreciated the help given when the need arose in an emergency.  The Carers are always helpful and considerate and definitely go the extra mile."
Wife of Client
Lindean
"Flexible Respite did exactly what it says on the tin, gave me and my family respite through a difficult period dealing with our mother who has dementia.
The Carers were kind and professional at all times often going above and beyond their roles to provide our mother with days out and additional activities. We would like to thank Alison and her team for their dedication."
Son of Client
Peebles