Older Adults Care & Support
We support Older Adults in a way that promotes independence and maintains dignity and respect
We support older adults through providing care, companionship and social support in the home environment or out in the community. We also provide companionship to older adults in care homes and ward based environments. Visits are discussed and planned with Clients and their families in advance to ensure an enriching experience for those using the service.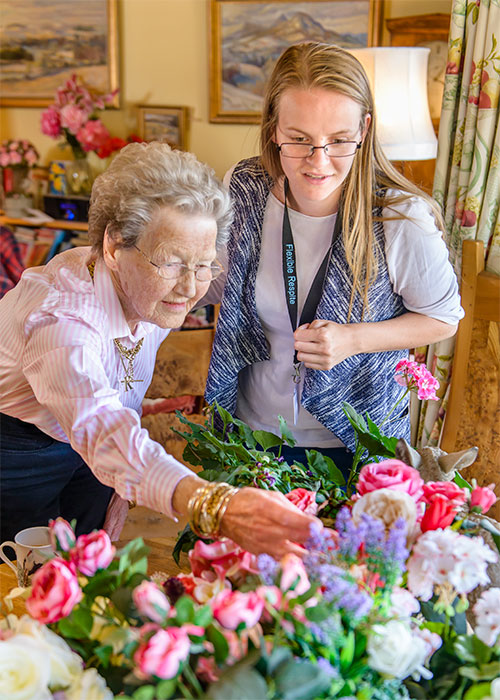 How We Tailor Our Services for Older Adult Support
As much or as little support as you need
From a minimum of a 2-hour visit each week, or a longer more regular support visit, our service is flexible around your needs.
Staff with many years of experience
Our dedicated and reliable team have various care and support backgrounds such as community and ward-based care from various levels of nursing including mental health, and occupational therapy. Each team member brings with them knowledge and experience of delivering people centred care.
Paying for the service could not be simpler. Payment requests/ invoices are issued at the end of each Calendar month detailing the costs of the support provided.
Short and/or longer term support
We can provide the support you need whether this be for a short-term period such as during a holiday, or on a longer-term basis such as a few hours each day or each week. Whatever your needs we are here to help.
Our care services have been recognised for quality
As a Care Inspectorate Registered company, we are regulated and inspected to ensure that the quality of care and support we provide is safe, of high quality and meets your needs, rights and choices. We have received consistently high ratings from our annual inspections and regularly receive excellent feedback from our Clients and family members on the support provided.

"Flexible Respite were absolutely wonderful when I was hospitalised and there was no one to care for my sister. The carers took charge of the situation and cared for both me and my sister for several weeks."
Client
Melrose
"Flexible Respite are caring, respectful and I would recommend them to anyone with a relative or friend that needs support. Or carers have become part of our family and are much appreciated."
Personal Friend to Clients
Lauder
"I am very satisfied with all my personal care, especially the friendly, personal attention of Alison. Many thanks you are a god send"
Client
Clovenfords
"I can really recommend flexible respite to anyone. The service you receive is second to none. My father looks on the carers as good friends and looks forward to their visits and excursions."
Daughter of Client
Jedburgh
Interested in Older Adult Support?